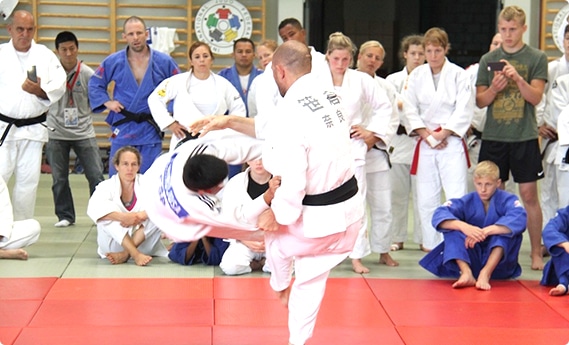 The "Natsu" course is focused on high level competition. It will once again welcome many foreign teams.
Supervision is provided by Olympic, world and/or continental medalist coaches. Open to competitors 14 years and over.
Alpine Classic Hotel ***, situé au centre de Leysin
Route du Belvédère 20
CH – 1854 Leysin
18 April to 22 April 2022
Technical course in judo and multi-sport activities, open to all (8 years and over/born in 2014).
Participants supervised by experienced and recognised coaches. Constitution of different groups according to age and type of training: recreational, competitive, Juniors/Elite, Masters, Beginner group with judo-gi available.
Sport Resort Fiesch
Feriendorf 1
CH-3984 Fiesch